A. Page & Associates, LLC
9 Vassar Street, Suite 30
Poughkeepsie, NY 12601

Telephone: 845.452.7455
Fax: 845.452.7581
Email Us
About Us
Allan R. Page founded A. Page & Associates, LLC, after a 32-year career with the CH Energy Group. During his career, Mr. Page worked in customer service, engineering, direct supervision, district and division level operating management. Mr. Page held executive and board level positions including membership on affiliate boards and the position of Group President. For many affiliates, Mr. Page served as COO and CEO. Mr. Page has been directly responsible for developing new business ventures such as electric generation companies, energy services companies, retail energy supply businesses (gas, electric, oil, propane) and energy trading organizations.
Mr. Page has extensive experience in business analysis, building teams, managing people, and organizational development. In his graduate work in Industrial Administration, he was fascinated by the study of human motivation, and has devoted much of his career to understanding and applying the practical aspects of motivating and developing people, teams, and organizations. He has extensive experience in settling union grievances and in negotiating union contracts.
Since its founding in 2002, A. Page & Associates has provided consulting, advisory, and development services for local and state governments, colleges, banks, engineering consultants, utilities, energy services companies, and manufacturers. We work with clients throughout the United States, the Dominican Republic, the Bahamas, Africa, Great Britain, the UAE, China, India and Russia.
Mr. Page serves
on a number of Boards
including:
Gilman Ciocia

Hudson Valley Board
of the Boy Scouts
of America

Cunneen-Hackett

Hudson Valley Board
of the World Affairs Council

Past Chairman of
MetroPool

Chairman and co-founder
of The Hudson Renewable
Energy Institute
Mr. Page has engineering degrees and a master's in Industrial Administration from Union College in Schenectady, New York. Mr. Page graduated from executive programs in management at the Edison Electric Institute and at the University of Michigan. He is a licensed professional engineer in the State of New York.
A. Page & Associates has recruited and established agreements with experienced professionals who bring with them years of hands-on experience and who are eager to apply their talents to consulting projects. The firm will draw upon the skills of these affiliates based on the requirements of each project. As a result, the overheads applied to projects are extremely low. The firm will individually design each project to meet the client's needs and will review the project staffing with the client before starting the project.
Affiliate staff members have expertise in the following fields:
Corporate and Employment Law

Environmental Project Permitting

Auditing and Accounting

Human Resources

Finance, Treasury, and Banking

Information Systems

Marketing and Market Analysis

Business Development and Acquisitions

Engineering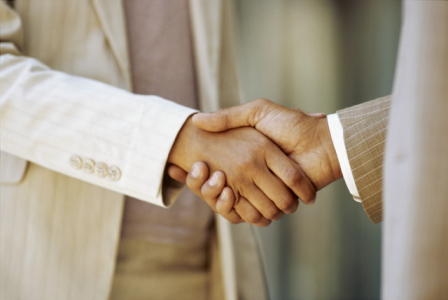 We are flexible in working with executives and others to fit solutions and recommendations into a unique corporate culture. Given the range and flexibility of our affiliates, the firm can quickly adjust to changing circumstances, without the organizational mass that encumbers large consulting firms. By using A. Page & Associates, clients buy years of practical problem-solving ability and personalized attention to their needs.